I mostly make instruments to commission but I do sometimes have them for sale.  These could be instruments I've made for myself and played for a while.  There's a limit to the number of guitars a man can own – I know it's hard to believe but it's true.  Very occasionally I will have a new instrument available for immediate sale.  I'll list instruments here or contact me to see if anything may be available.
If I hear of an instrument available second hand I'll list it here as well but people seem to like them – I've made nearly 100 instruments and I'm only aware of a very few that have changed owners.
~
SOLD
Baritone Cittern (or 10 string mandocello).
Indian rosewood back and sides, sitka spruce front.
Scale length 710mm, body width 420mm.
Typical tuning C G d g c'.
I made this in 2010, its original owner has now sadly passed and his daughter is offering it for sale. A similar instrument commissioned today would cost around £2500. If you are interested contact me and I'll put you in touch with the seller.
I don't have a sound clip but Doc Rossi plays a very similar instrument on here notably in the intro.
~
SOLD: Model 0 guitar in walnut and cedar.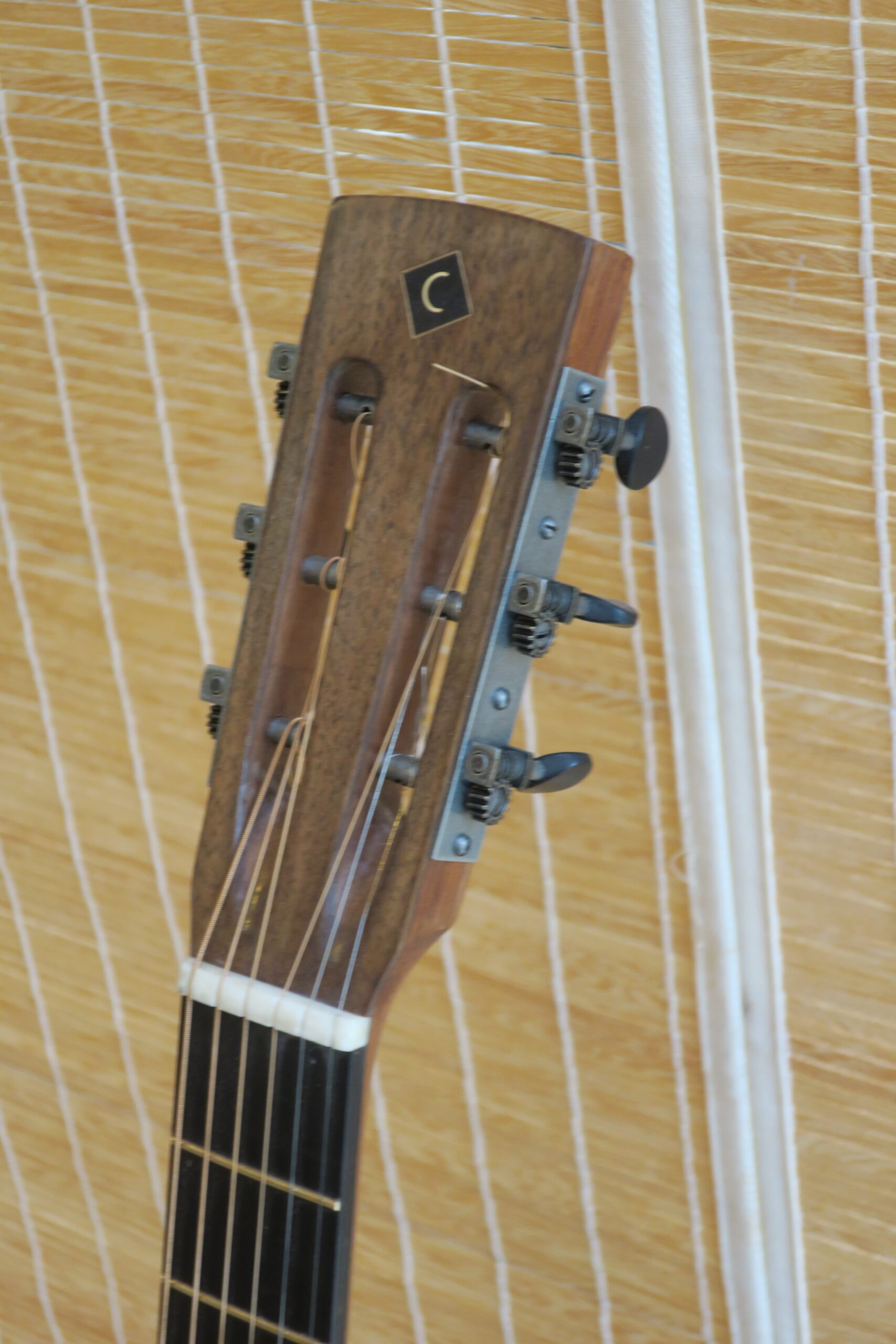 People often want the lowest action, the lightest strings. This guitar is me trying to push as far as I can in that direction. Walnut and cedar, Martin '0' style with a custom set of 010 gauge strings (I really don't like the regular D'Daddario extra light acoustic set). A very plain guitar with a rather nice walnut back. It's been in the workshop for a few months and it's had a little rework while I made sure I was happy, I've learnt a bit, now I think I'm ready to let it to go.
Style '0' guitar.
Cedar and Walnut
Extra light super responsive construction
.010 gauge strings, happy with .011 but I wouldn't recommend anything heavier
SOLD